Halloween is around the corner and families worldwide, especially in those countries where this holiday is even more unique, are starting to be super excited about it and think about the most astonishing spooky ideas to enjoy it. How about if someone tells you that there is a cartoon app that could help your family get the best costumes, activities, and ideas for Halloween? It sounds like a "trick or treat", right? Well, take a quick look at this article and check on your own how we at KidsBeeTV can do that for you and your kids.
Prepare Your Family for Halloween
Cartoons & Shows on KidsBeeTV
Kids love cartoons. Also, they get super excited about Halloween. Our mission here was simple to design: create several Halloween cartoon videos that can bring all the family together and create memorable moments, and most importantly, help them to get new spooky ideas for the season. Having kids in mind, we offer on our app terrific kid video content related to Halloween (but not scary at all!) in different categories: arts & crafts, games, songs, dance-along, learning videos, and, of course, fun seasonal episodes.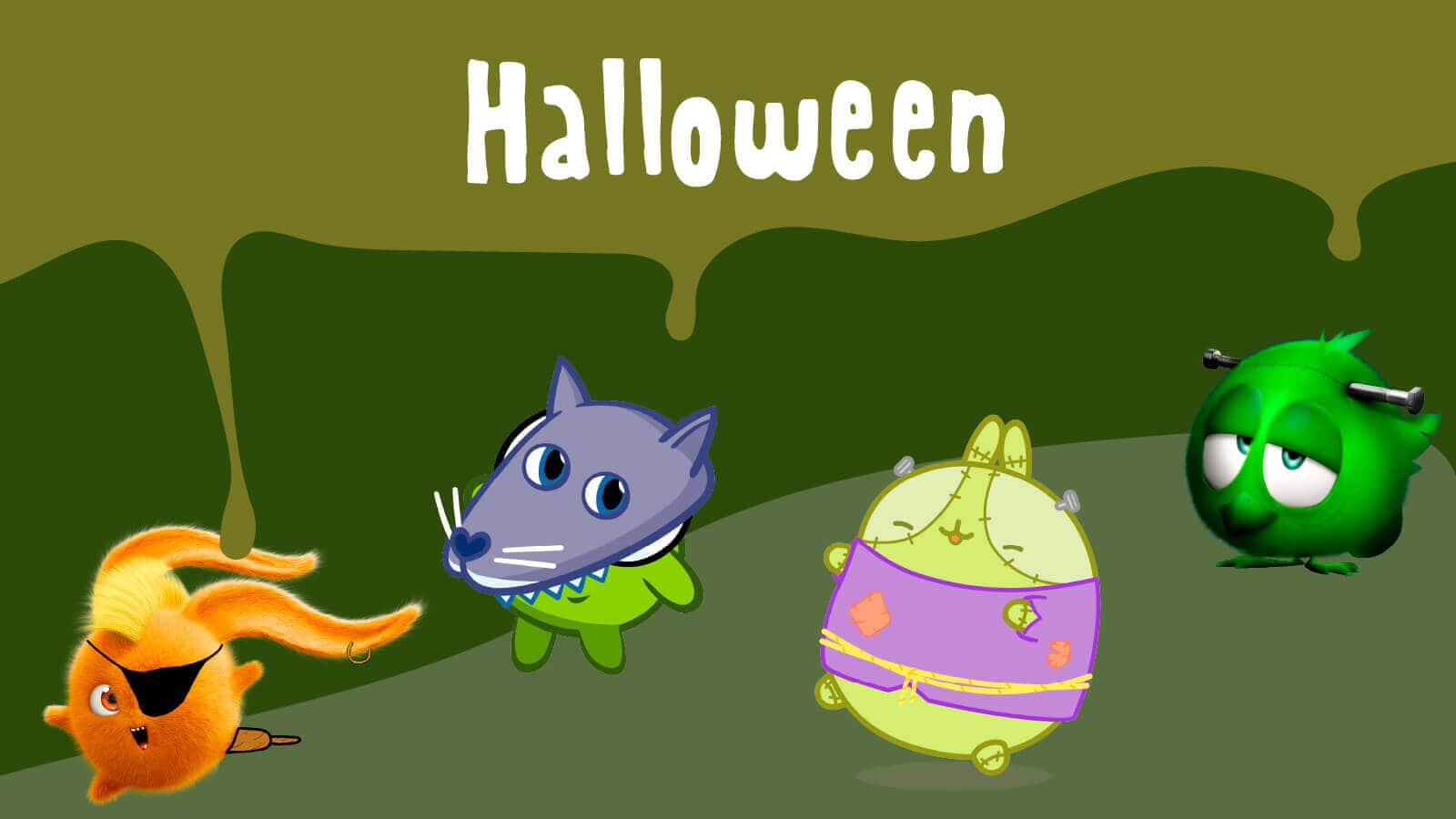 Halloween DIY & Play Playlist Inspiration
Get inspiration to prepare homemade and fun Halloween costumes for the family by watching this awesome playlist on KidsBeeTV. You will find easy crafts guides for clothes, pumpkins, or decorations plus super cool activities and games to play with your little ones. All of this is in several episodes from well-known kid-friendly tv shows like The Awesome Moore Family, Blabina, and HZHtube.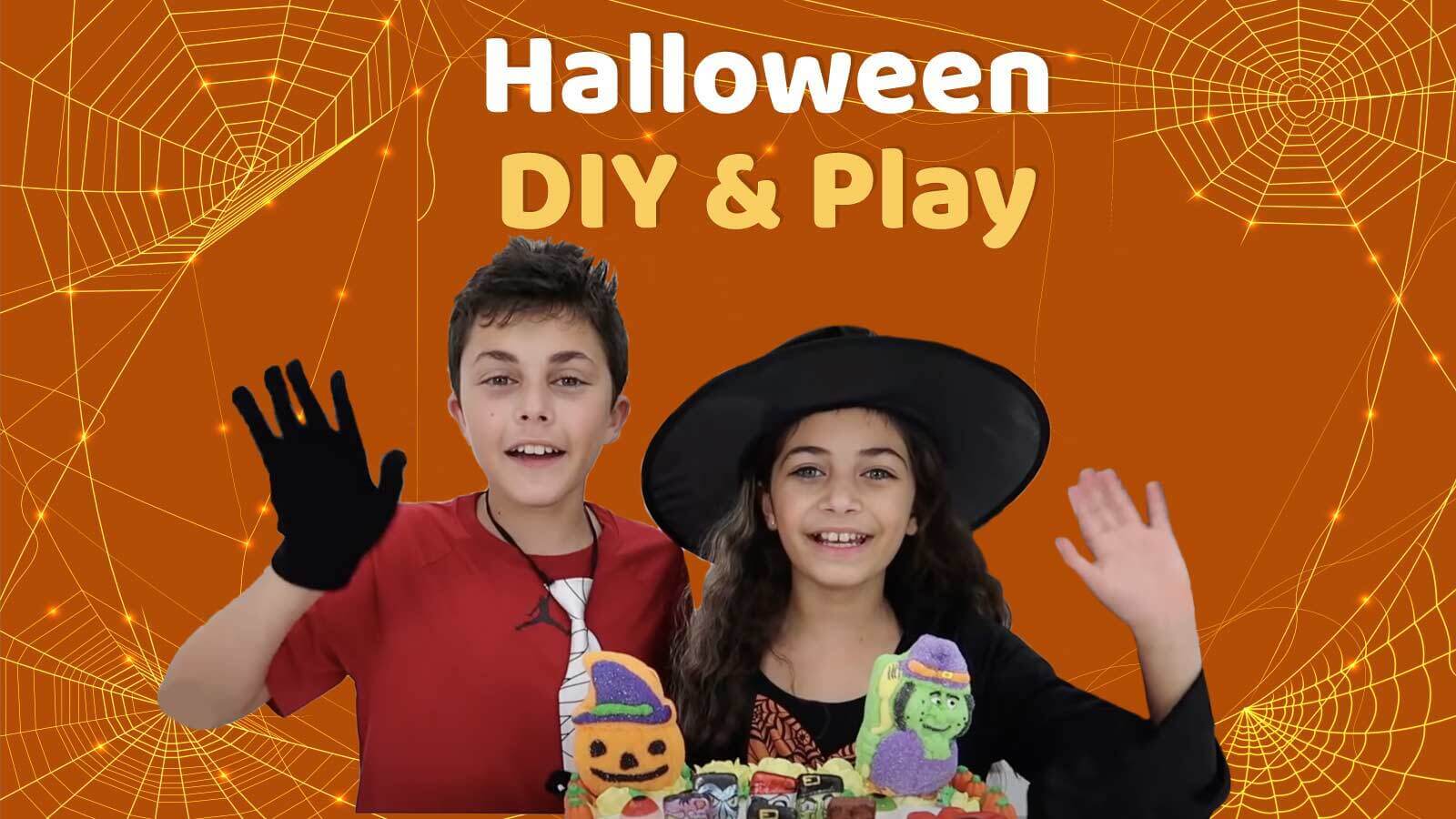 Halloween Dancing and Singing Playlists on KidsBeeTV
Every party is a chance for kids to sing, and Halloween is a hell of a party for them. Many families struggle to find proper music and kids' songs related to Halloween and this is why we created the video playlists Sing Sing It's Halloween Playlist and Halloween with Pinkfong: to help kids enter the Halloween spirit, learn new songs, and have joyful moments. In addition, this brings all the family opportunities to create new Halloween traditions like Halloween-themed karaoke and music games or contests.
Sing and dance with popular cartoons like Pinkfong or Giligilis, and family musical and educational shows such as The Mik Maks or Miss Linky.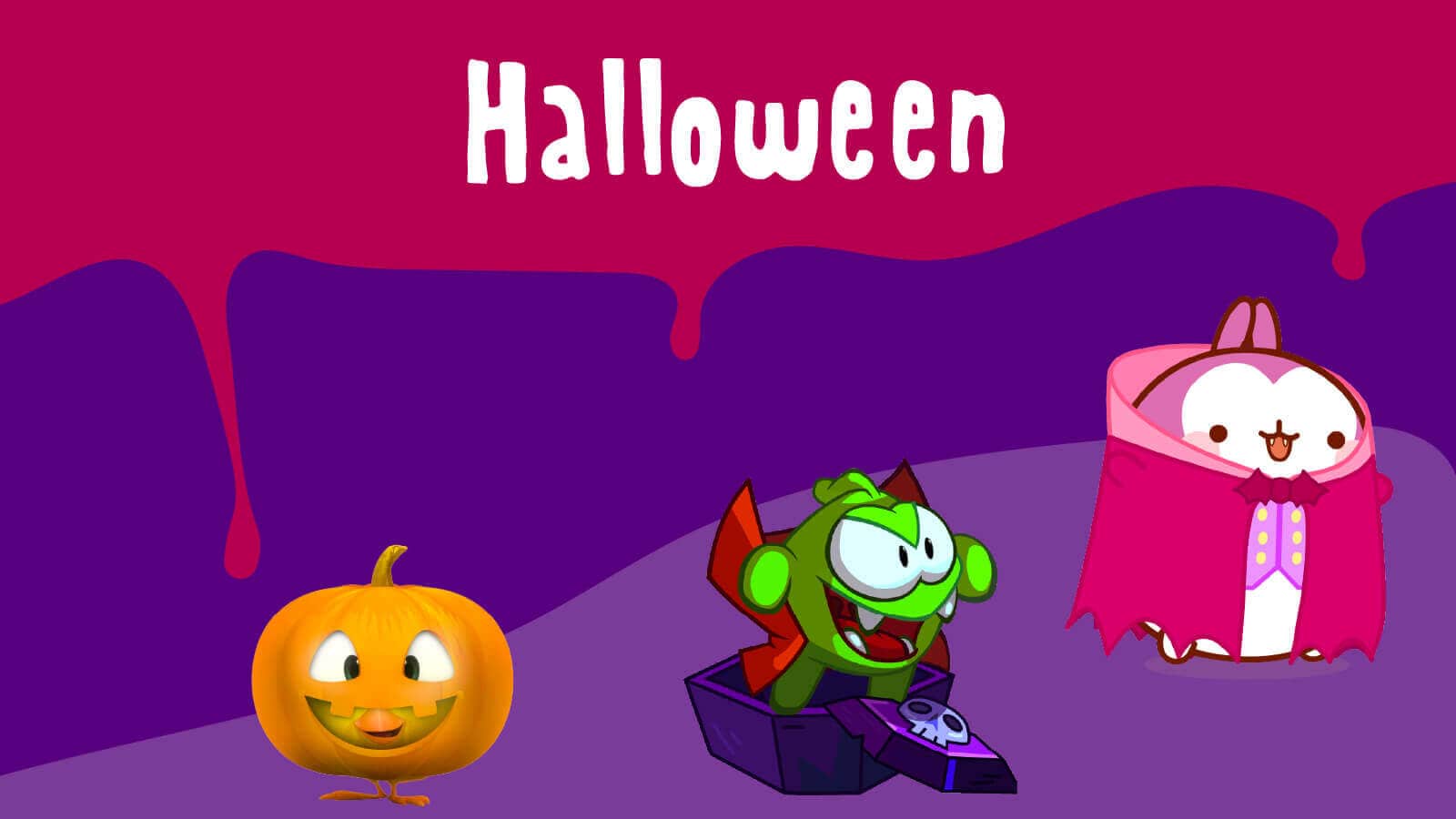 Boost your child's imagination and creativity: Halloween With Om Nom and Halloween Marathon Playlists
By watching fun Halloween cartoons like these ones, your child can get even more imagination about the costumes he or she wants to use or create. Some kids prefer spooky ones, while others go for the funny ones. Either way, you can let your child have a little fun and get plenty of new ideas about Halloween by watching awesome kid-friendly Halloween-related tv shows on KidsBeeTV.
These Halloween cartoon playlists offer several episodes from popular kids' shows like Om Nom, Sunny Bunnies, Molang or Where's Chicky.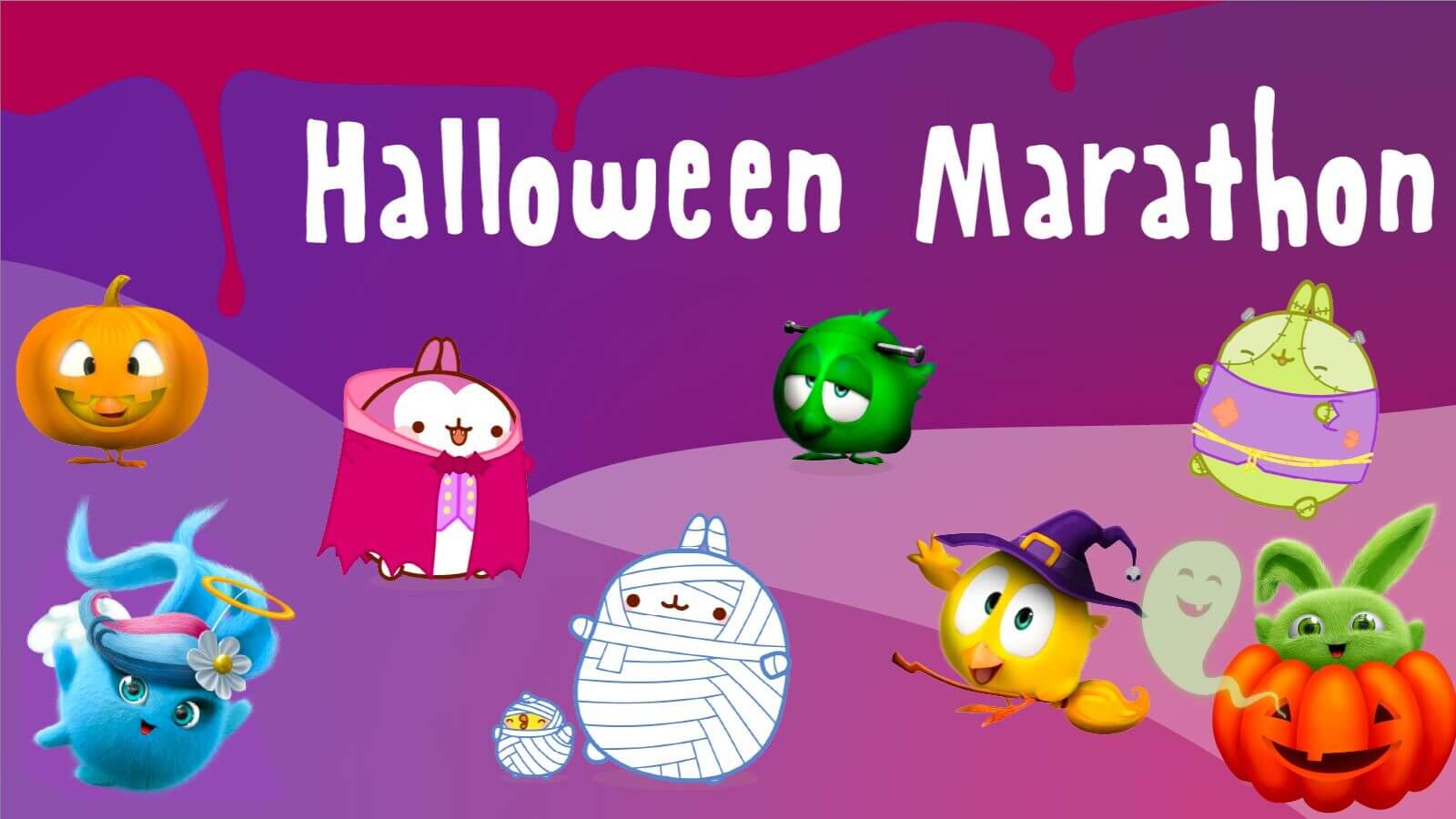 Spooky Learning: Fun, Educational Cartoons For Kids
One of our major goals at KidsBeeTV is to offer kids the opportunity of learning while having fun. Many parents love this approach! Therefore, our team thought: "How about we create an educational cartoon playlist for Halloween?" Turns out that after speaking to different KidsBeeTV users around the world we decided to go for it. So, from our growing cartoons catalog, we took different teachers' curated videos, introduced the Halloween themes, mixed them up very well, and transformed them into a super fun educational Halloween video playlist for your kids. Check the list below to find the best educational topics you think your kids could like to explore during Halloween.
From more than ten episodes, your little ones can have fun with vocabulary, drawing, and dancing videos presented by 44 Cats, Popz Treehouse, or Mayta the Brown Bear.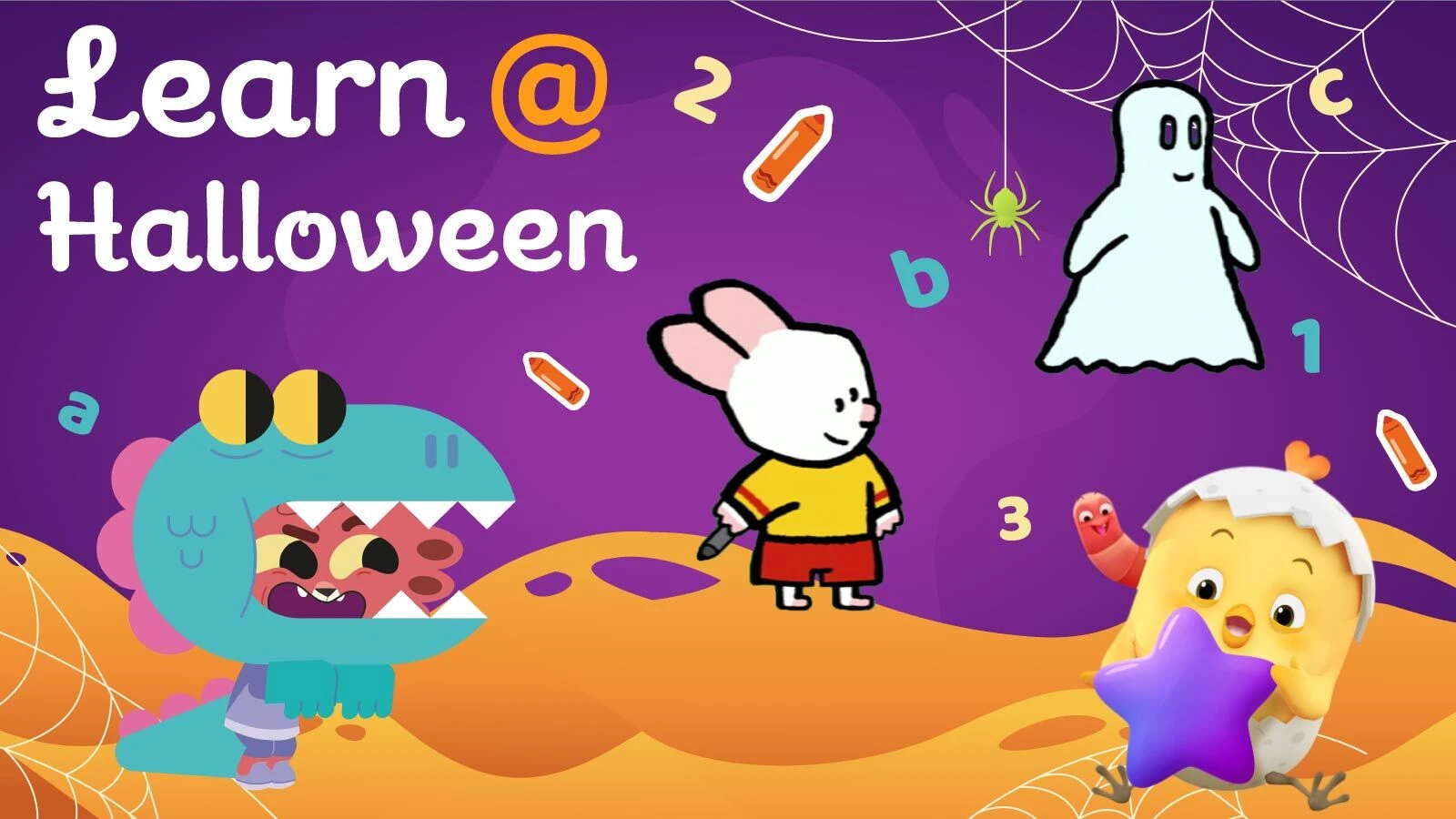 Enjoy Halloween With KidsBeeTV
Now, you and your family can enjoy together the preparations for this unique holiday through our safe Halloween kids shows app… And to add a little bit of treat we share here an amazing, easy, and fun to-do with kids Pumpkin Chocolate Chip Cookies Recipe.
So, what do you think about this trick or treat we just gave to you? Let's get spooky!!!