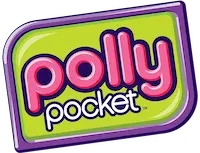 Polly Pocket
Let your child get inspired! Good values and lots of fun while watching Polly Pocket tv shows.
3 Seasons  | 5+ yo | Cartoons
Key learnings: Kindness | Positive Thinking | Friendship
Zipline Surprise
12:00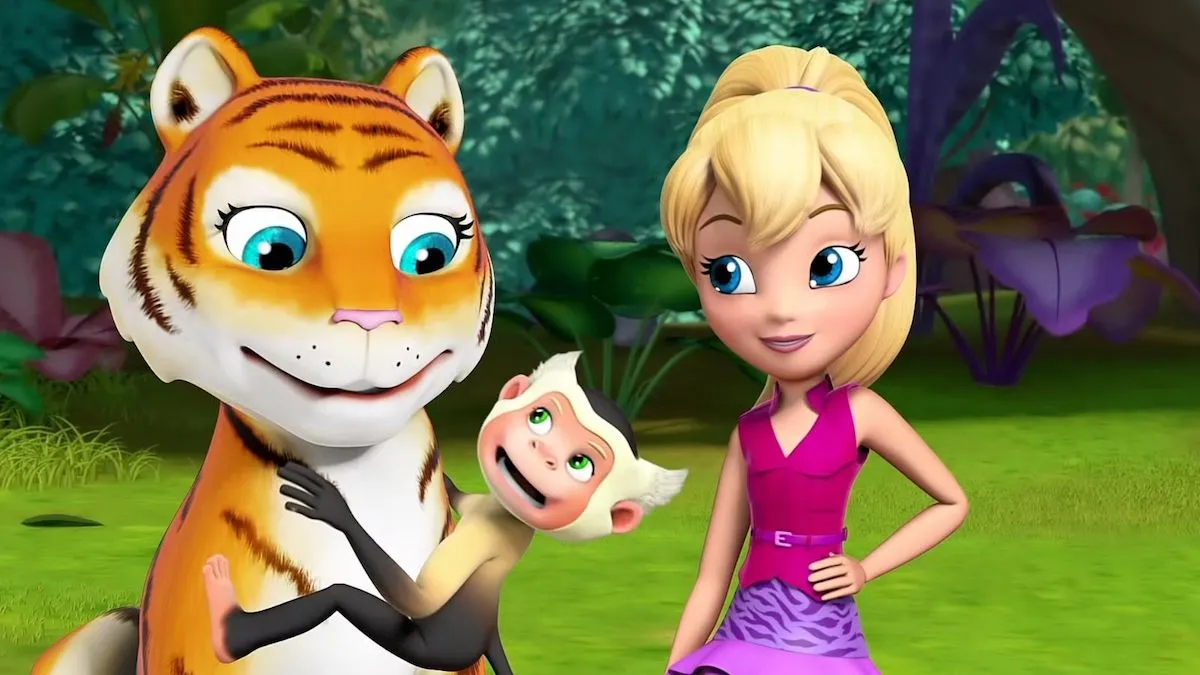 Polly and her friends go on a wild zipline adventure to unite two groups of animals.
Let's Hang Out
04:00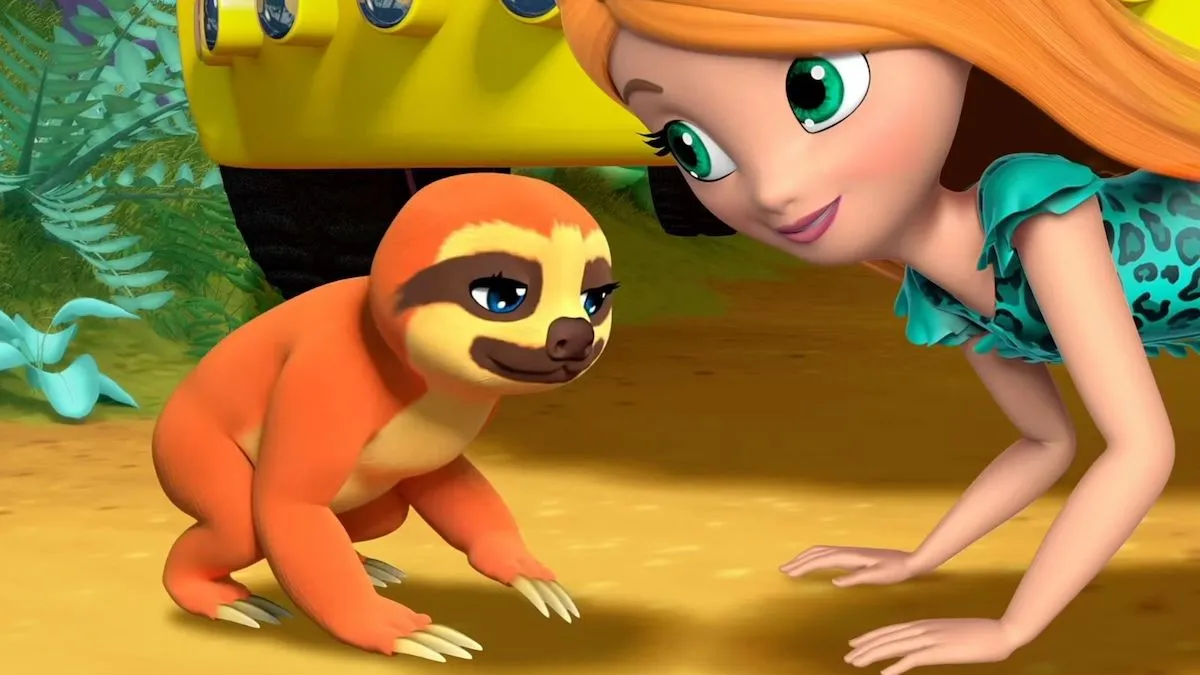 Lila gives a seemingly lonely sloth a makeover to try and turn its life around.
Butterfly Bound
04:00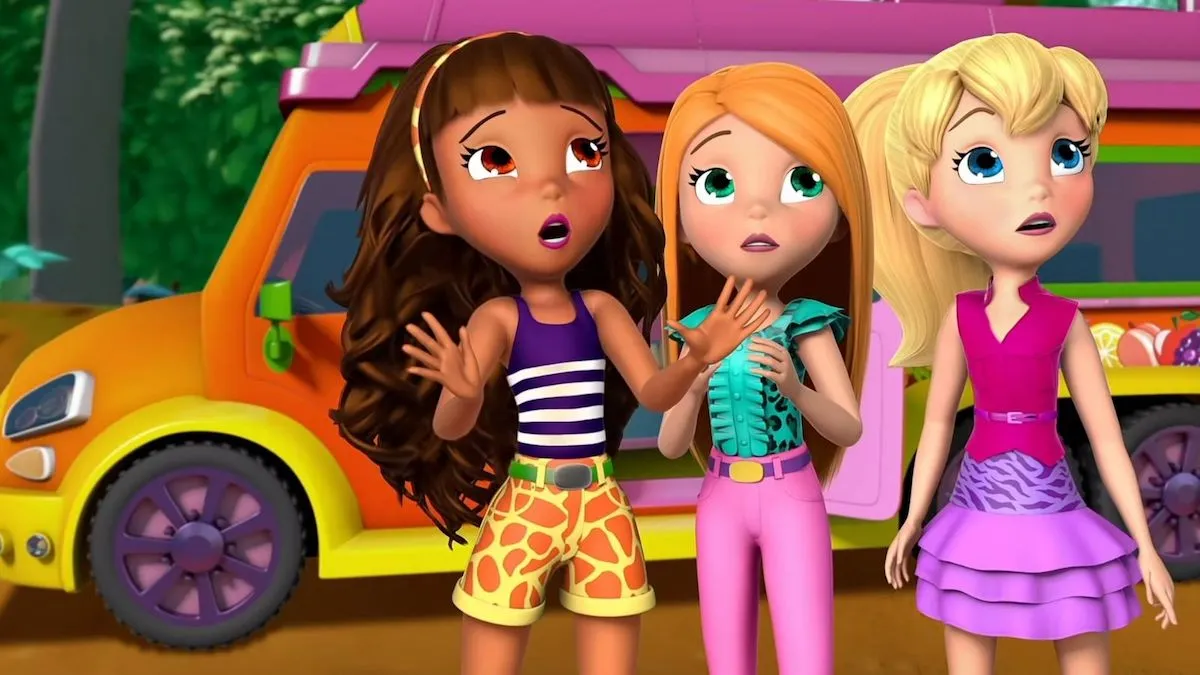 Crissy sees a rare butterfly and will stop at nothing to get its picture.
Balloon Reunion
04:00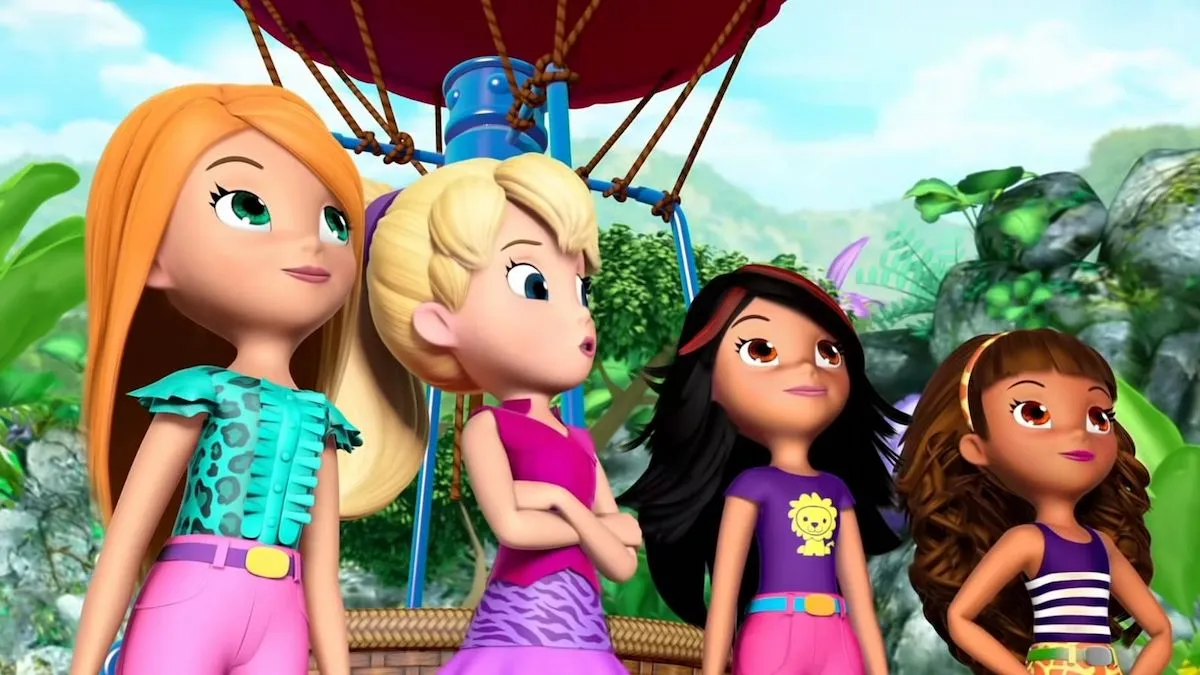 Shani and the girls take an exciting hot air balloon ride to return a baby parrot to its parents.
Over the Toppings
12:00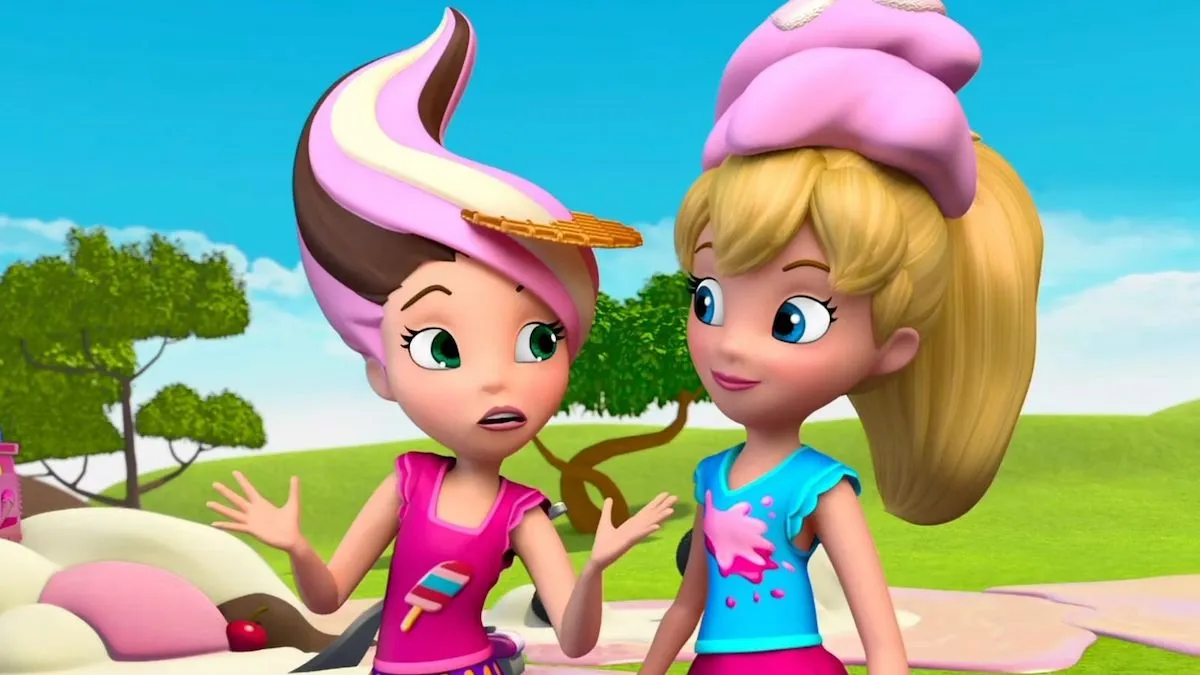 Polly and her friends all make giant ice cream concoctions and compete to win a Giant Food Festival. Yet when disaster strikes, they realize they're at their best when they work together.
The Impossible Dream
04:00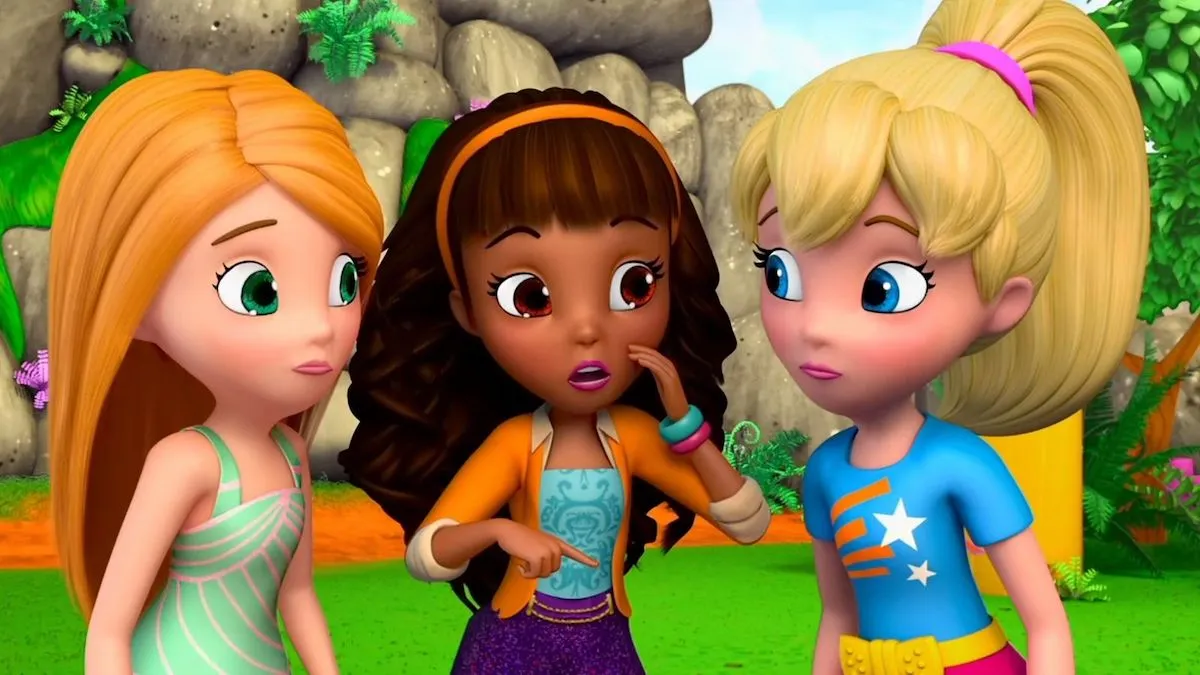 Crissy's dream of visiting the mythical Waterwhirls park sounds impossible, but Polly, Lila, and Shani will stop at nothing to try and make it come true.
Butterfly Salon
04:00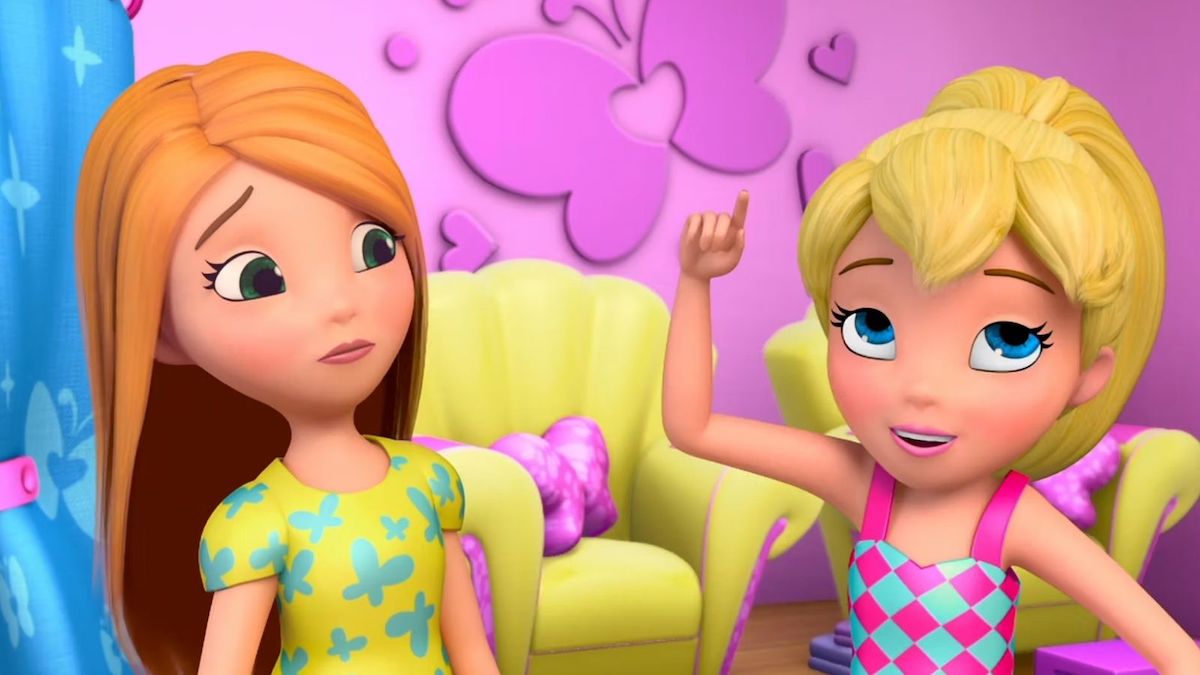 Four magical butterflies take the girls to an incredible salon for makeovers, but Lila ruins them because she's secretly afraid to fly up to Waterwhirls.
Waterwhirls
04:00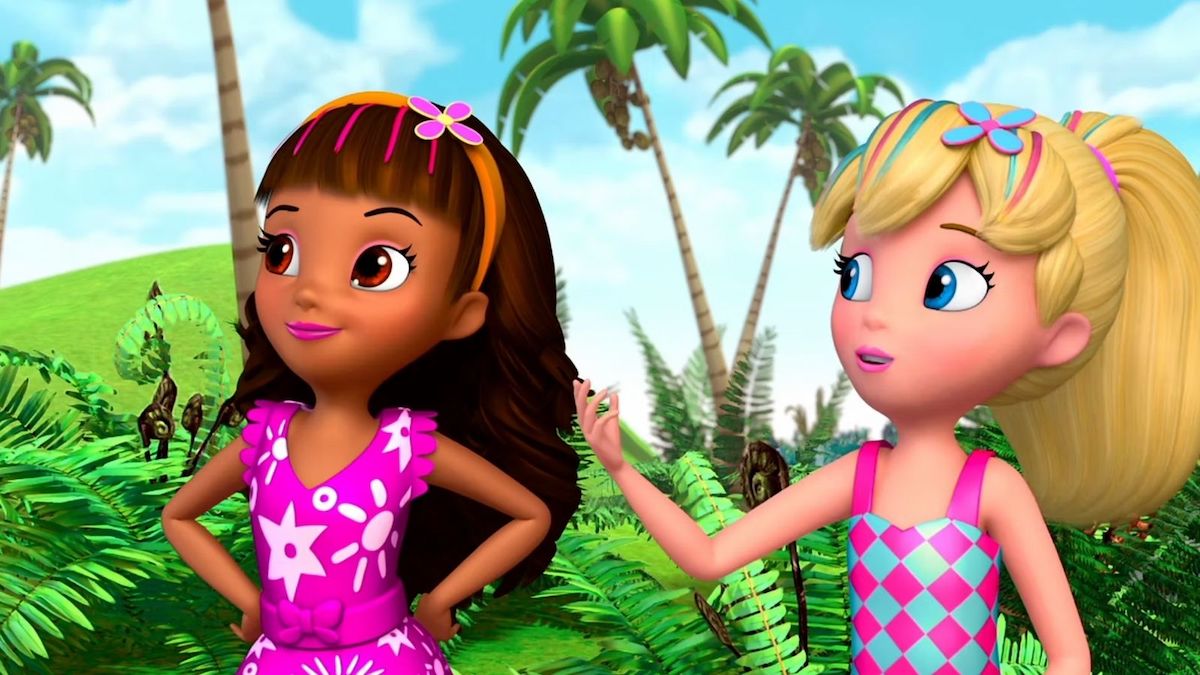 The girls finally get to Waterwhirls water park… but it's completely dried out! If they want to make Crissy's dream come true, the girls must work together to make the park's water flow once again.
What a Circus!
12:00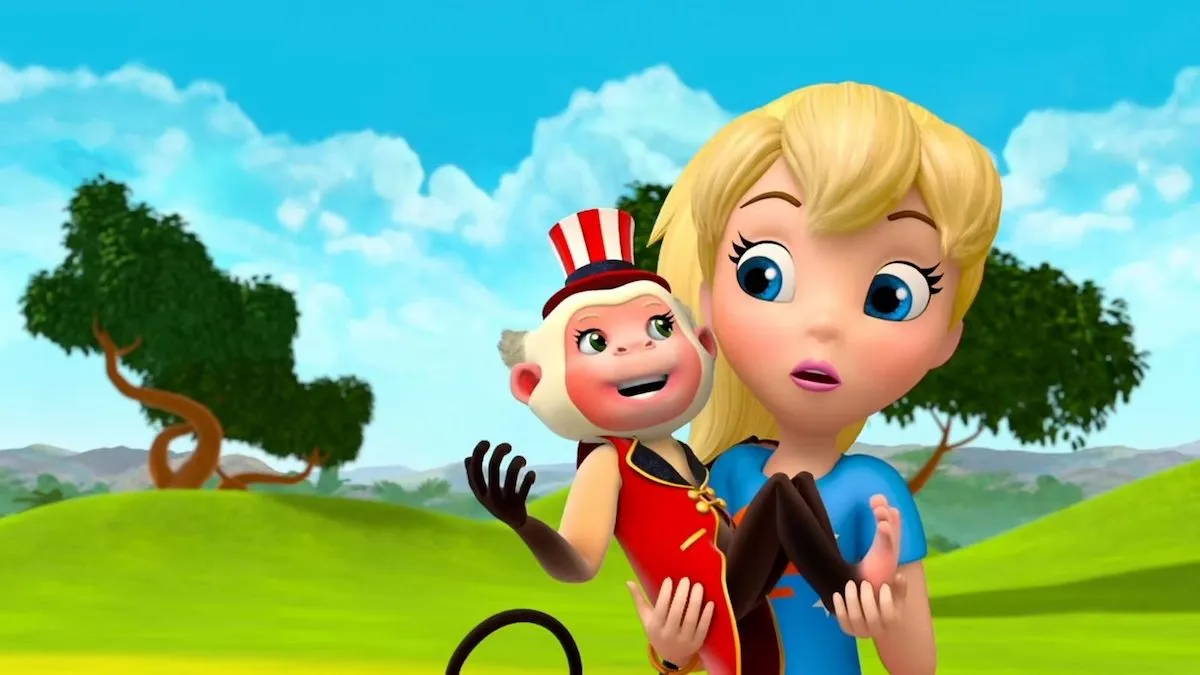 Polly dreams of performing in the circus, but when she gets her chance, she is faced with some hair-raising antics. With her best friends and pets by her side, Polly learns that laughter can turn it all around.
Synchronized Sweeties
04:00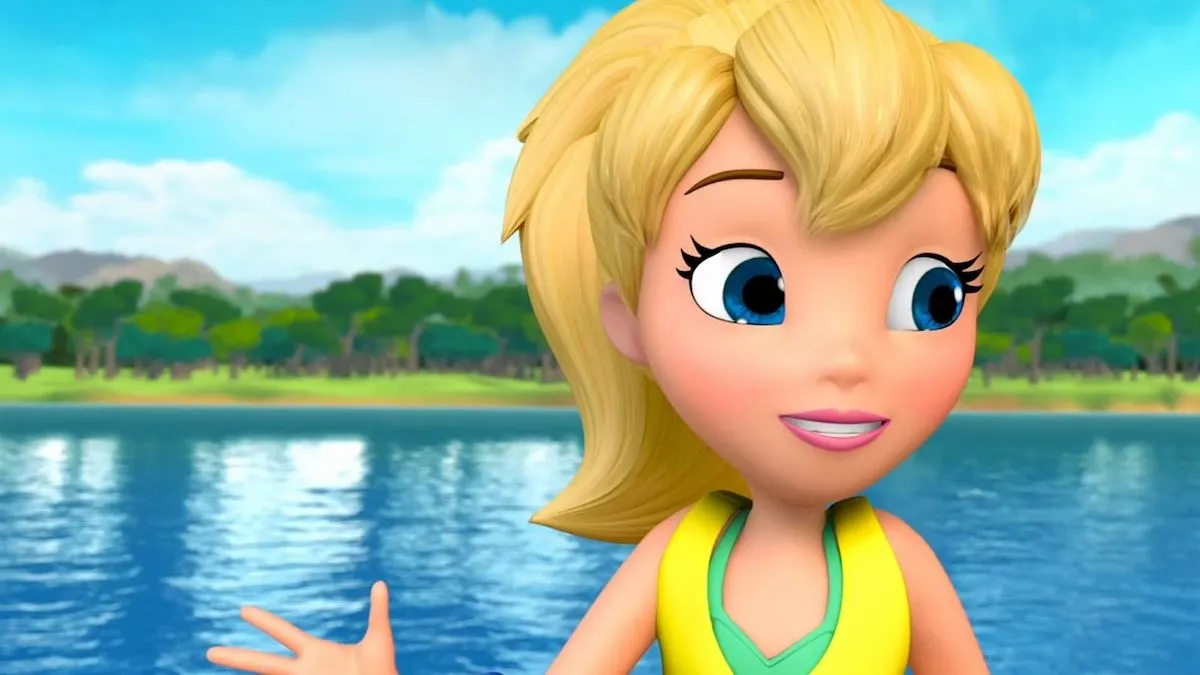 Polly and the girls enter the Synchronized Sweeties competition but their new friend, Mr. Jollyfish, is making waves. After their jet skis are ruined, the girls must discover a new way to compete and bring home the trophy.
Food Truck Fancy
04:00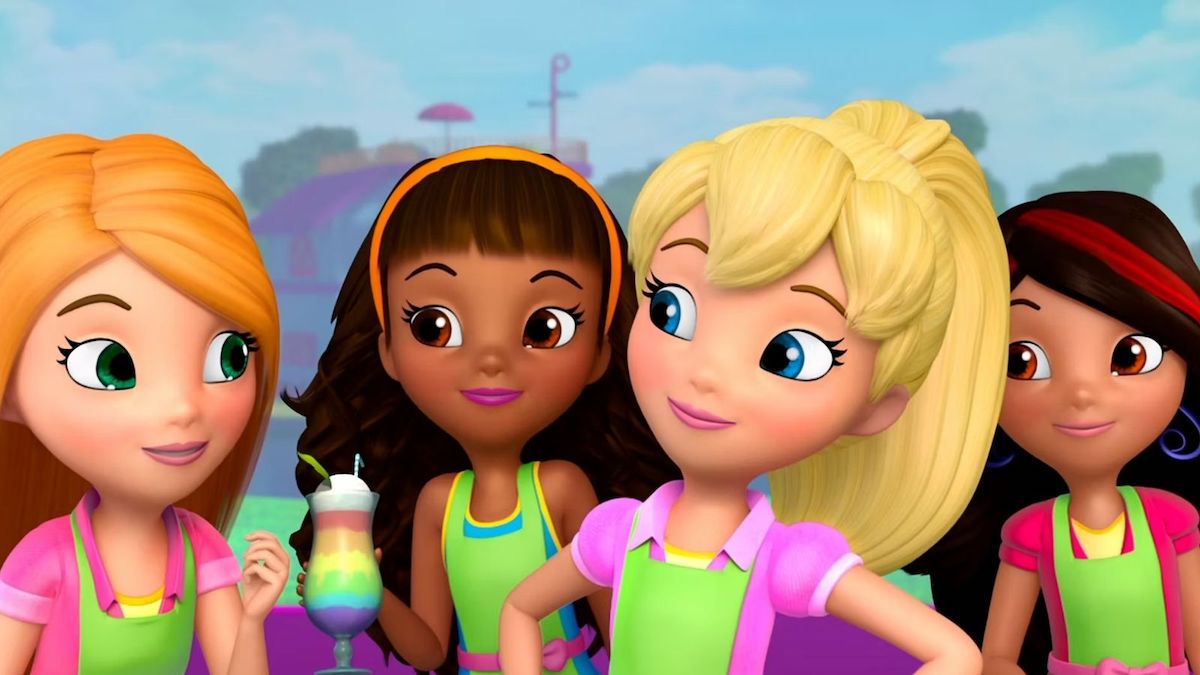 Polly and her friends compete on Go Go Gourmet, a food truck racing TV show, but they soon realize that fast food isn't always the best food. When the girls slow down, they learn that it's best to go at their own pace.
Beach Day to Go!
04:00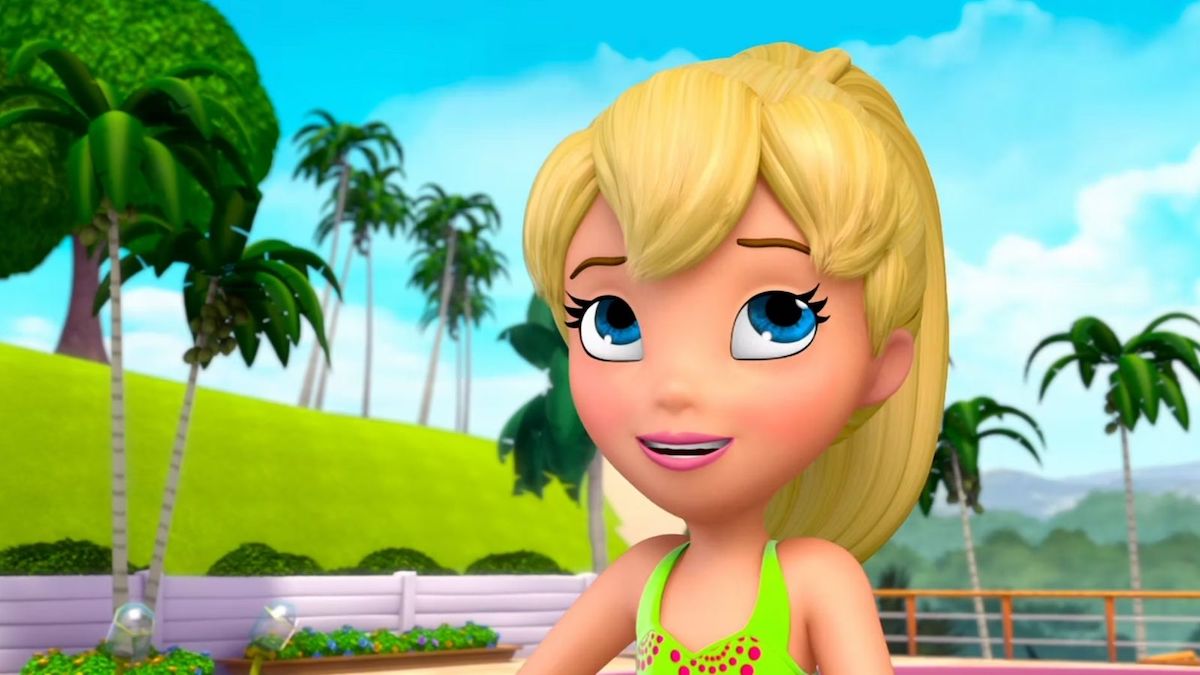 Polly and the girls show up for a day at the beach but it's closed. Determined to have fun, they build an indoor beach – The Beach Camper-and end up having the best day ever!